2019.05.20 Mon
5/22 Terminal 4 x Tronic Music partyがIBIZAの Edenで開催!!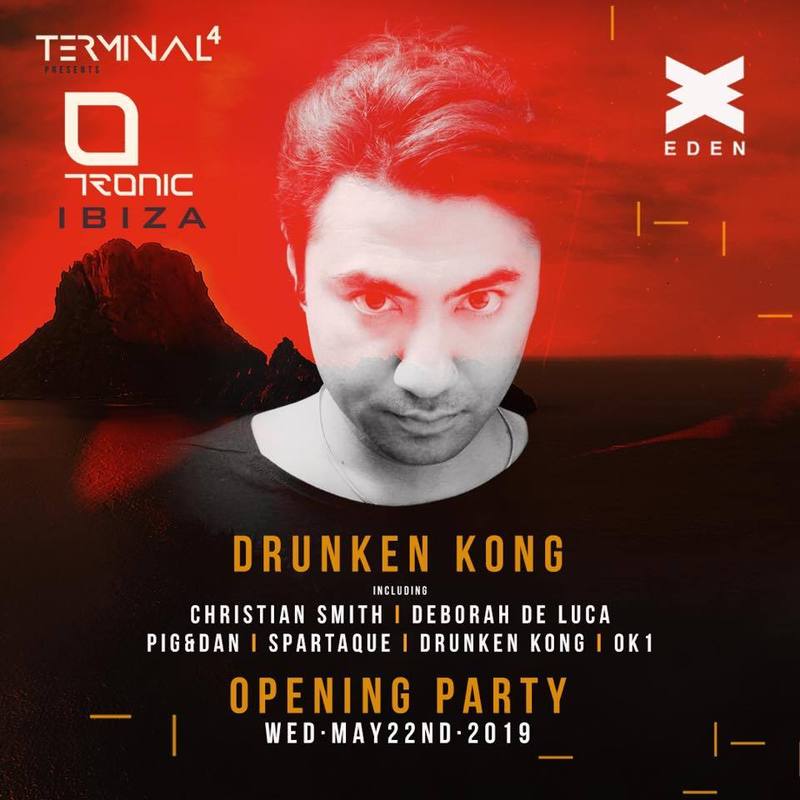 Line-up /
Christian Smith
Deborah De Luca
Pig&Dan
Spartaque
Drunken Kong
OK 1
Bringing heavy and percussive sounds straight to San Antonio is the collaborative force of Tronic and Terminal 4. The two globally recognised brands share a joint vision of providing Ibiza clubbers with a musical experience that spans across the techno spectrum.
Chief of the Tronic label, Christian Smith will feature as one the summer residents. The prolific producer who hails from Sweden is known to play sets that bridge house and techno genres. His tune selections straight from the Tronic back catalogue are something to behold.
Originally a London based outfit, Terminal 4 has recently solidified their reputation through a European club tour. When it comes to their parties they bring a fresh approach a techno night by booking some of the most unique names the scene has to offer.
This rave partnership sets up camp within the walls of Eden. The party supplies thudding basslines utilising the impressive in-house VOID sound system making the super club an ideal location. When you add immersive lighting and effects into the mix result can only be one stellar party.